In this 5-part webinar series, we will cover multiple topics that effect whistleblowing in your company.
In the fourth webinar of the series, Annabel Kerley will discuss how to effectively respond to whistleblowing reports and how to conduct an effective investigation.
1
How best to plan and prepare for the investigation?
2
Evidence – How to gather and assess material relevant to the allegation(s).
3
Concluding the investigation – what lessons have been learned and what Management Information may be shared within the organisation?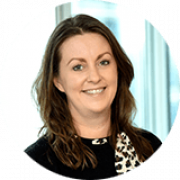 Partner – StoneTurn
Annabel Kerley, a Partner with StoneTurn, is a Chartered accountant and holds a Graduate Diploma in Law. She has specialised in audit, forensic accounting investigations and compliance & monitoring for over 20 years. Annabel has extensive experience in leading complex, cross-border, criminal and regulatory investigations into matters involving fraud, bribery and corruption, insider dealing and misleading statements across a broad range of industries. Annabel also has significant experience in private prosecutions and currently serves as Chair of the Private Prosecutors' Association. Previously, Annabel was a Director in the Fraud Investigation & Dispute Services practice at a Big 4 Accounting Firm, where she was responsible for leading complex and large-scale international investigations. Earlier in her career, and at the height of the Financial Crisis, Annabel was with the Financial Conduct Authority, where she spent five years in the Retail and Wholesale Enforcement Divisions. She has also been seconded to the SFO. Annabel is an Advisory Panel Member of the Association of Corporate Investigators, advising the ACi Executive Committee on financial strategy, financial risk management and governance.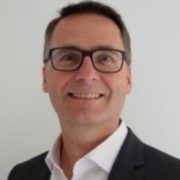 Commercial Director UK, EQS Group
Andrew has been supporting compliance, ethics and risk professionals internationally for over 25 years, with a particular focus on integrated risk management and compliance software solutions and associated consulting and advisory services. Prior to this he was involved in the corporate training and educational publishing sectors.