Join us for a thought-provoking webinar event, with our partner StoneTurn UK as we explore the role and impact of culture on the effectiveness of whistleblowing programmes. Our distinguished guest speakers Philip Jastrzebski and Professor Chris Megone, will provide insights and practical advice on this important topic.
Philip Jastrzebski, Senior Manager Corporate Investigations and Intelligence at Three, will discuss why organisations need a whistleblowing platform and the risks associated with not having one. He will also cover the considerations for implementation and communication across organisations. 
Professor Chris Megone, Professor of Inter-Disciplinary Applied Ethics at the University of Leeds, will explore the ethical issues of speaking up in the workplace and provide practical ways to create a 'climate of voice' that fosters integrity, trust, and respect. The session will be underpinned with anonymised case studies from real-life scenarios.
Don't miss this opportunity to gain valuable insights and practical advice on this important topic.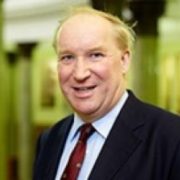 Professor of Inter-Disciplinary Applied Ethics | University of Leeds
Chris Megone is an accomplished scholar and professor of Inter-Disciplinary Applied Ethics, previously serving as the Director of Inter-Disciplinary Ethics Applied at the University of Leeds. He received a National Teaching Fellowship in 2006 and has taught a range of disciplines including medical ethics, business ethics, and engineering ethics. His research focuses on medical and business ethics, and he has also contributed to research-based consultancy in Professional Ethics. Notably, Chris gave evidence at the Leveson Inquiry into the "Ethics and Culture of the Media" in the UK and contributed to the production of "Real Integrity: Promoting Integrity in Organisations" for the Institute of Chartered Accountants for England and Wales.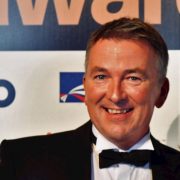 Senior Manager Corporate Investigations and Intelligence | Three
Philip has 34+ years of experience in law enforcement and corporate fraud. He leads internal investigations into fraud, bribery, and corruption at Three UK, part of CK Hutchison Holdings Ltd with mobile operations in 11 countries and employing over 4,800 people. Phil also manages Three's secure and anonymous whistleblowing hotline providing a secure and anonymous platform for staff and contractors to raise concerns of significant regulatory breaches, failings in process, fraud, and other concerns whilst in the workplace and was instrumental in implementing the service and developing staff training.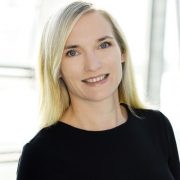 Partner | StoneTurn
Julia has more than 15 years of experience in ethics and compliance. Specifically, she assists multinational corporations with the development and implementation of effective ethics and compliance programmes across their global operations. Recently, Julia worked as part of the Forensic Adviser team supporting the U.S. Department of Justice (DOJ)-Appointed Independent Compliance Monitor and Auditor of Volkswagen AG – one of the largest and most high-profile corporate compliance monitorships in history.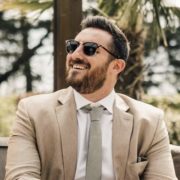 Partner Success Manager | EQS Group
Raphael has been establishing partnerships for over 5 years within the IT space. His extensive understanding of mutual beneficial partnerships coincides with the bedrock of EQS Group's values; trust and transparency. Raphael focuses on the UK, Ireland and Netherlands regions and endeavours to onboard and continually assist his partners in expanding our compliance services to their end clients.