EQS Integrity Line -
The most trusted whistleblowing system in
Europe «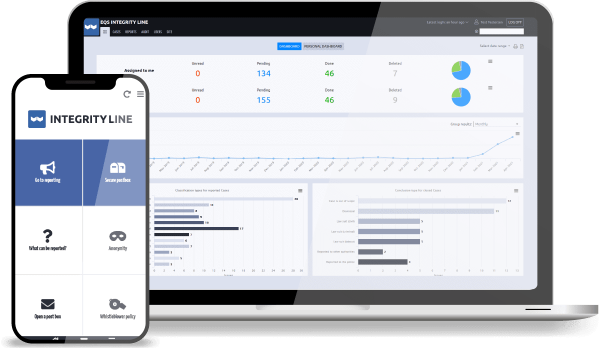 EQS Integrity Line: Secure reporting • Efficient communication • Minimise risks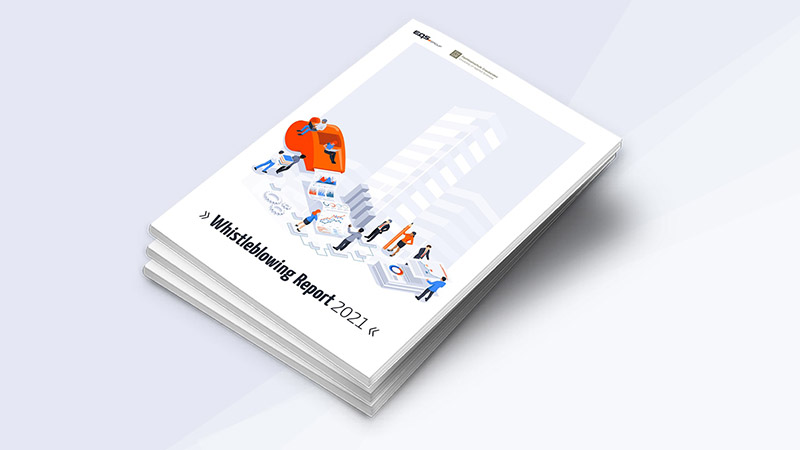 Whistleblowing Report 2021
A comprehensive study on whistleblowing in European companies
From the design and communication to the use and benefits of effective whistleblowing systems.
Your intuitive speak up platform
EQS Integrity Line is a secure whistleblowing hotline and case management system that allows your employees to raise wrongdoing such as corruption, abuses of authority, discrimination and harassment internally. The encrypted channel guarantees the protection of whistleblowers. 
We have taken compliance to the next level and developed solutions that enable you to fully digitalise your compliance work. Promote an open and compliant culture, create transparency and strengthen trust in your company.
 We offer you the tools to support you.
The most popular whistleblowing hotline in Europe.
EQS Integrity Line is used by more than 2,000 companies. It adapts to your company's requirements and is available in different versions: Essential, Professional and Enterprise.
Over 2,000 customers worldwide trust EQS Integrity Line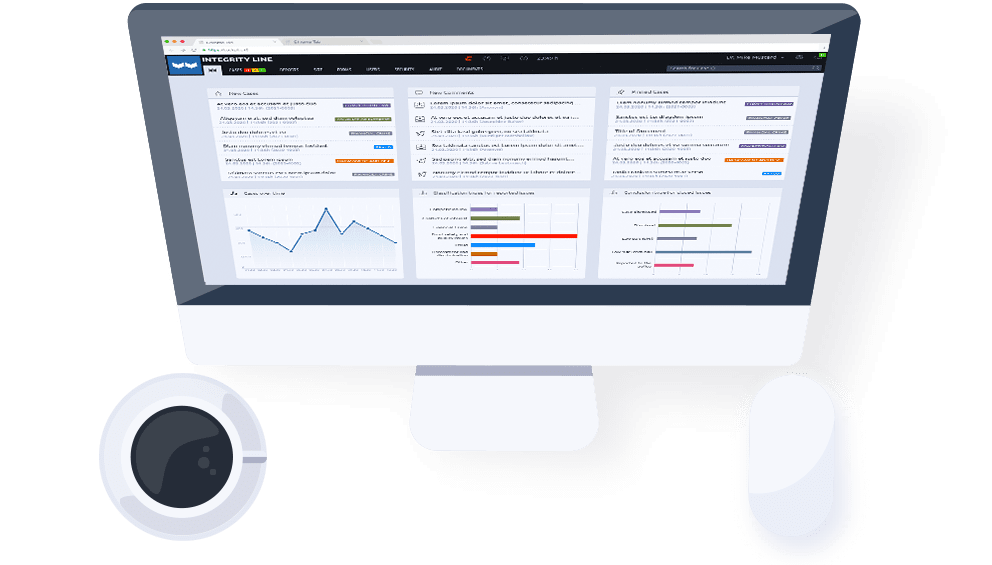 EQS Integrity Line at a glance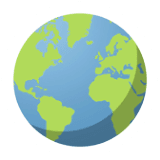 Flexible case handling and management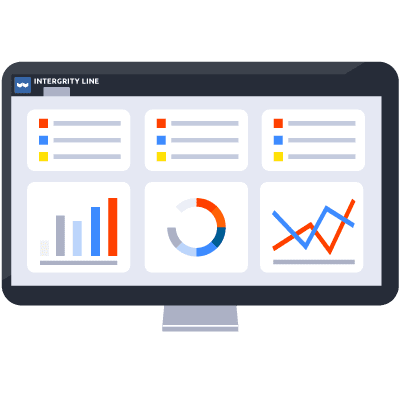 Efficient compliance reporting through real-time statistics and dashboards with extensive search and filter functions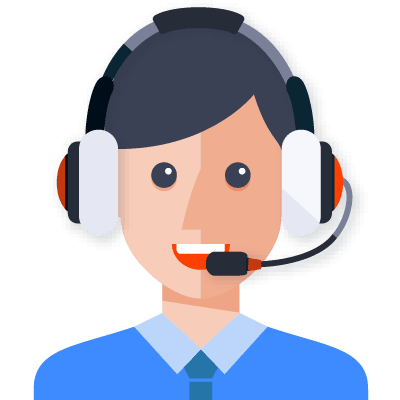 Comprehensive service with an expert team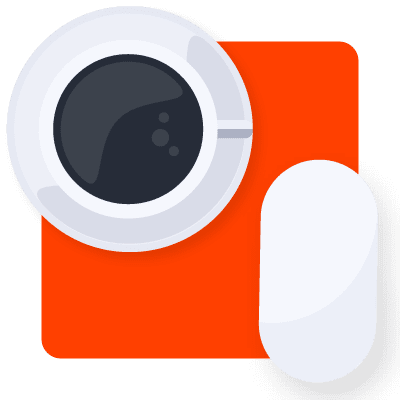 Simple and intuitive to use and accessible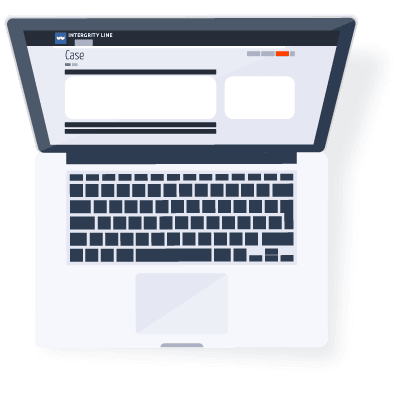 Ready-to-use system with intuitive standard features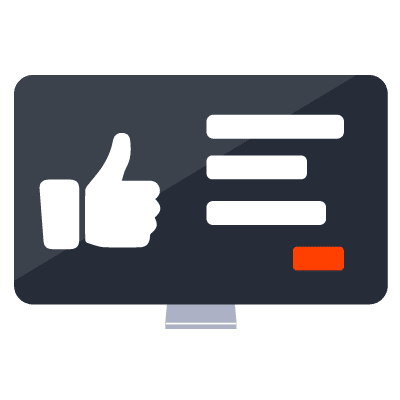 Template supporting texts, questionnaires, reporting forms, etc. are available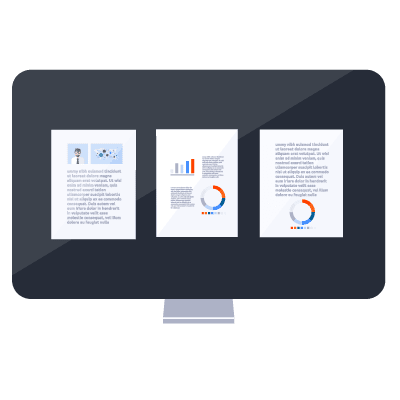 Supporting documents (e.g. templates) included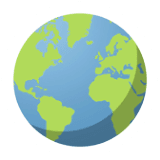 Available in over 80 languages as standard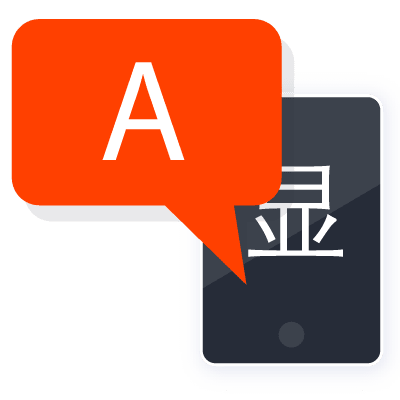 Integrated machine translation of reports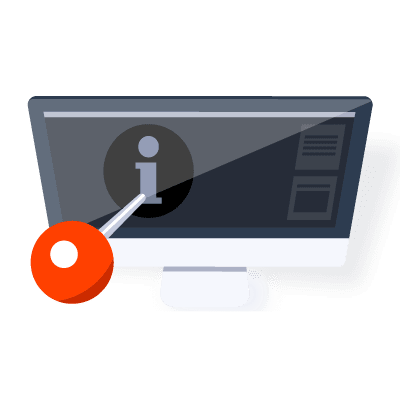 Reference to local requirements within the system
Promoting an open and legally compliant culture
The EU Whistleblowing Directive (2019/1937) requires UK companies and organisations that have subsidiaries in the EU with 50 or more employees  to install a professional and GDPR-compliant whistleblowing system.
EQS Integrity Line supports you to promote an open and legally compliant culture, build transparency and strengthen trust in your company. The Integrity Line whistleblowing hotline means you can offer your employees a secure channel to raise any issues they are concerned about.

EQS Integrity Line partner programme
The most well-known companies across sectors globally work with EQS Group to promote our compliance solutions. 
Join this unique network today.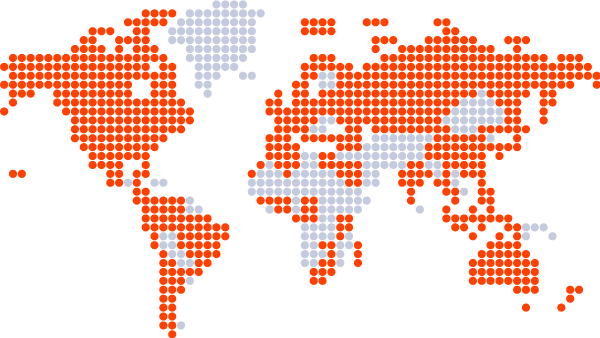 EQS Group – For more than 20 years we have been strengthening trust worldwide