Whistleblower System: Our additional services
Benefit from the advantages of our secure, digital whistleblowing system in combination with the additional services from our experienced partners.
We offer a broad portfolio of services related to your whistleblower system – from consulting services to support for system configuration and case management to investigative services.
Together, we analyze how we can support you.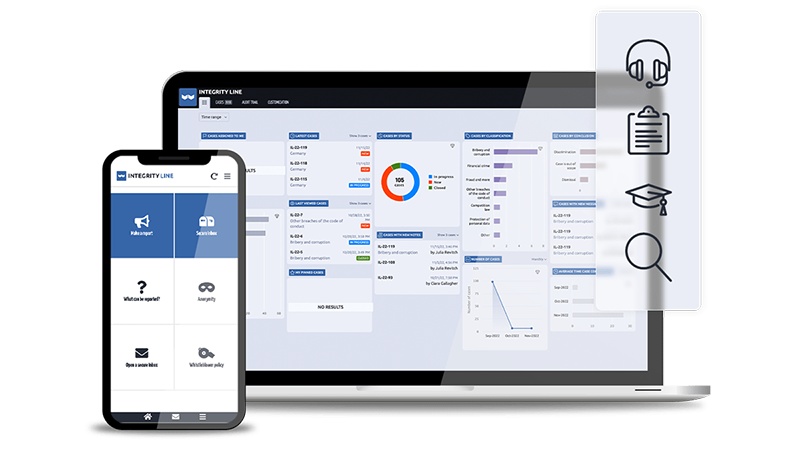 Our network includes experienced partners from a wide range of disciplines, that enable us to can offer you a variety of services. Among others, we work with law firms, auditing companies, compliance consultants and trainers, and IT service providers.
From our comprehensive range of additional services, you choose exactly the services you need.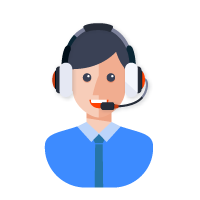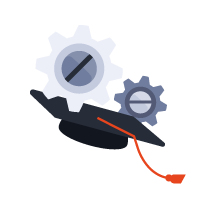 System Configuration & Training
You decide how you want to be supported. With our extensive partner network, we offer you a broad portfolio of services. So you can choose exactly the areas in which you want support.
Access to a competent full-service network saves your internal resources. You do not need a position in your company to perform these tasks and can concentrate fully on your core business.
We work exclusively with experienced partners from a wide range of disciplines. In this way, we ensure that you receive comprehensive advice at all times. You can choose from a large number of experts from a wide range of disciplines. We will be happy to support you in selecting the right partner for your company.
Special markets or exposed locations require special experience. Take advantage of the specific knowledge of our partner network to ensure that you are always legally secure in these markets.
With our whistleblower system, you fully comply with the requirements of the German Whistleblower Protection Act and the Austrian Whistleblower Protection Act. Our partners also advise you on the implementation of legally compliant whistleblower systems in non-EU countries.
 The whistleblower system is adapted to your company's corporate design and is accessible via an individualized, barrier-free link. This allows whistleblowers to report at any time and from any location.
Here you will find an overview of our partners.
Contact us to learn more about the services and find the right partner for your needs.
Austria
France
Germany
Italy
Netherlands
Poland
Spain
Switzerland
UK
Austria
Please find an overview of partners in Austria below. To get more information about our partners & services, visit our German website.
France
Germany
Italy
Netherlands
Poland
Spain
Switzerland
UK
Together we analyze which additional services we can support you with and find the right partner for your requirements.
»My team is looking forward to your inquiries.«

Christian Hasewinkel
Member of the Management Team
Arrange an appointment now
Please fill out the form. We will contact you as soon as possible with a proposed date.