The Whistleblowing Directive was due to be transposed into national law by 17 December 2021. Many member states have delayed. Whilst progress has been slow, UK employers with EU based operations cannot be complacent. They will need to decide whether and how to change their whistleblowing arrangements to comply with a potential patchwork of new rules.
Watch this webinar to hear from an expert international panel of lawyers from Taylor Wessing's leading employment team to find out those steps your business should be taking now.
1
What you need to know about the EU Whistleblowing Directive
2
How to ensure compliance; and
3
The legal requirements relating to anonymous reporting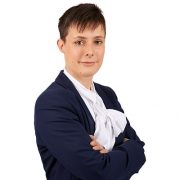 Partner – Taylor Wessing
Marie is the head of the Employment, Pensions & Mobility team in Brussels. She specialises in Belgian individual and collective labour law and social security law.
Marie advises clients on all HR-related matters, particularly hiring and termination processes. Her expertise includes mobility matters, negotiations with the trade unions, HR policies (remuneration and benefits, compliance and complaint processes), and collective bargaining agreements. She also regularly calls upon her litigation skills to defend her client's interests before the court.
Marie prides herself on truly listening to clients and taking a strong interest in their businesses. Her legal advice is practical and clients describe her as easy to work with and highly responsive.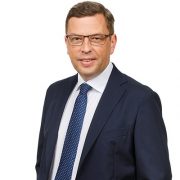 Partner – Taylor Wessing
Wolfgang is a member of the CEE Management Board, head of the Employment, Pensions & Mobility and Dispute Resolution groups in CEE, and co-head of the CEE Compliance team. Wolfgang is recognised by his clients for his ingenuity, diplomacy, and skill in connecting Austrian and other European law in cross-border cases.
Wolfgang is a specialist in individual and collective employment law. He has a reputation for helping his clients overcome whatever difficulties they're facing in this area, whether it be cross-border transfers of undertakings and redundancies, or litigation arising out of discrimination claims, challenging of terminations, unfair dismissal or white-collar crime claims. He handles all aspects of commercial and corporate disputes, and is particularly skilled with cross-border litigation and arbitration.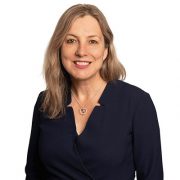 Partner – Taylor Wessing
Helen's practice covers the full spectrum of employment law and human resources strategy with extensive experience in complex advisory and litigation projects. Helen has particular expertise of working with clients in the financial, tech and professional services sectors. Over recent years, Helen has guided many banks and solo regulated firms through the complexity of the employment issues related to the introduction of the senior managers & certification regime and on cross over employment and regulatory issues.
Helen's focus is on strategic matters such as workplace discrimination of a sensitive nature, equal pay, team moves, boardroom disputes and employment cases involving financial services regulatory issues. She is also well versed in dealing with industrial relations issues.
She has worked with a number of organisations on the Implication of the General Data Protection Regulation for managing employee data. She prides herself on having a great commitment to client service and finding innovative solutions to employment and human resources issues. Helen often provides tailored training sessions to meet the needs of her clients.
Helen is a regular speaker and employment conferences and frequently writes for leading publications on employment matters. She also appeared as a panellist on Radio 4's the " Bottom Line" and has commented on employment issues on the Today programme, PM and the BBC World Service, most recently appearing on PM in November 2019.
Helen is also a Diversity and Inclusion board member, saying "Gender diversity is only one element of ensuring we have an inclusive workplace and that Taylor Wessing is a great place to work. I plan to promote the intersection between gender diversity and the great work all our networks are doing to create a truly inclusive workplace."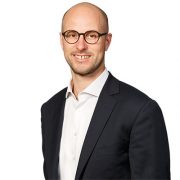 Salary Partner – Taylor Wessing
Jan-Patrick heads up the Compliance industry group. He advises national and international companies as well as executives on employment and social law and assists his clients in court proceedings. Jan-Patrick has particular expertise in criminal employment law/ HR compliance and, in this context, provides comprehensive support to companies in setting up and implementing HR compliance systems as well as in defending cases of internal corporate crimes.
A further focus of his work is the internal clarification and, where applicable, rectification of criminal legal violations with reference to employment law and social security law.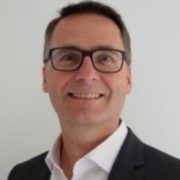 Commercial Director UK – EQS Group
Andrew has been supporting compliance, ethics and risk professionals internationally for over 25 years, with a particular focus on integrated risk management and compliance software solutions and associated consulting and advisory services. Prior to this he was involved in the corporate training and educational publishing sectors.