Following a successful 30-minute webinar on the topic of communicating your whistleblowing system, our two expert speakers from GoodCorporation return to focus on developing and embedding an ethical culture which encourages speaking up. During this session there is a 20-minute presentation followed by a question-and-answer session with the speakers.
1
What drives effective "speak-up culture" in an organisation?
2
Building organisational systems and processes to encourage speaking up
3
Practical steps to communicate and instil an effective speak-up culture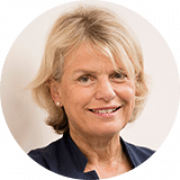 Director – GoodCorporation
Debbie Ramsay is a director at GoodCorporation with over 30 years' experience working for a range of multinational organisations. She has significant experience in communications and change management and is a recognised expert on corporate culture. She has considerable expertise working with organisations on business ethics programmes, from the development of a Code of Conduct to assessing and embedding ethical behaviour.
Senior Consultant – GoodCorporation
Lisa Randles is a senior consultant and leads GoodCorporation's work on whistleblowing. She has a background rooted in corporate communications having spent two decades driving internal and external communications programmes for companies in the US and Europe, both in-house and at a global communications consultancy.