How the International Federation of the Red Cross and Red Crescent Societies enhances its global speak-up culture through the implementation of EQS Integrity Line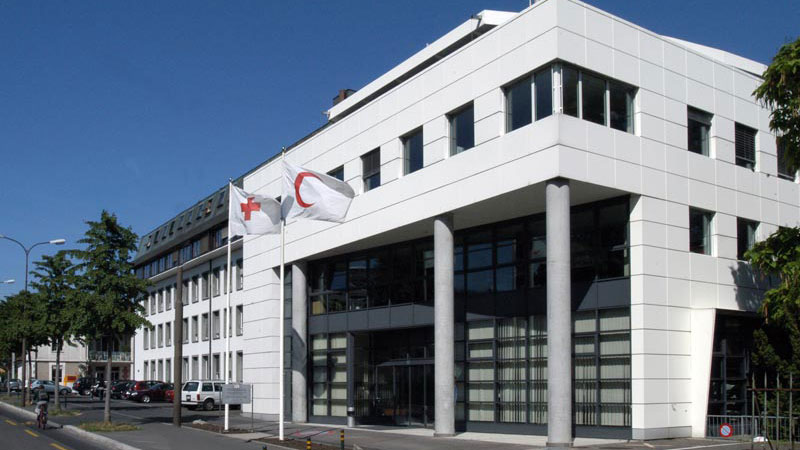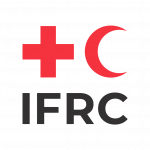 Sector: Humanitarian organisation
Budget: 494,444,000 CHF (2021)
In 2020, the International Federation of the Red Cross and Red Crescent Societies (IFRC) launched a new whistleblowing and case management system called Integrity Line in partnership with the EQS Group. Our case study explores why the IFRC sought to introduce a digital whistleblowing system, how it was implemented and the difference it is already making.
Alongside its more than 100-year-old mission to protect human life and health, ensure respect for all people and prevent and alleviate human suffering, the International Federation of the Red Cross and Red Crescent Societies (IFRC) has prioritised the development of an international open conversation culture.
As part of that effort and in order to boost trust and encourage a speak-up mentality, the IFRC has joined forces with EQS Group to introduce the company's digital whistleblowing system – EQS Integrity Line. After an intensive evaluation of different providers, EQS Integrity Line was chosen, and the system has now been implemented successfully.
Background information – the need to develop an open conversation culture
The IFRC is the world's largest humanitarian network, reaching 150 million people in 192 National Societies through the work of 13.7 million volunteers. As part of the organisation's Strategy 2030, it is committed to tackling the major humanitarian and development challenges of the decade while doing so without discrimination as to nationality, race, religious beliefs, class or political opinions.
The 2030 Strategy also prioritised making trust and accountability a transformation priority under a project entitled RC² Integrity. That has led the IFRC to deepen its efforts to identify and respond to instances and allegations of behaviour that are contrary to its humanitarian principles and values. It is also aiming to encourage a productive and healthy volunteer and staff base to change minds and save lives by promoting a speak-up culture. For that to occur, the IFRC needed to fully embrace a culture of ethical practice, placing personal and institutional accountability at the heart of all its work, culminating in the introduction of a digital whistleblowing system.
The IFRC's efforts to implement new and modern compliance standards through the RC² Integrity project were recognised and it was one of the projects nominated for the ECEC Award at the European Compliance and Ethics Conference 2021 in Munich.
IFRC: The need for compliance investment and weighing up the options
Prior to Strategy 2030, the compliance tools and investigative capabilities of the IFRC pre-dated 2010 and were in need of an overhaul. Ahead of the switch to a digital compliance system, the bulk of investigations were implemented through Word and Excel. Over the past five or six years, the organisation decided to focus investment on modern solutions in the areas of preventing, detecting and responding.
Initially, the IFRC evaluated as many as ten whistleblowing system providers, though this was eventually narrowed down to five. For example, some of them came from a call centre culture with a lower level of technological maturity while others offered fully digital solutions. In the end, the IFRC opted for the EQS Integrity Line digital whistleblowing system.
The reasons behind the switch to a digital whistleblowing system
Previously, the IFRC utilised an outsourced whistleblowing system provider which resulted in a large amount of underreporting while employees seemed reluctant to embrace it. As the volume of reports increased dramatically in recent years, the organisation needed to implement multiple channels across one platform. Given the massive international footprint of the IFRC with 192 members globally, many of them struggled with whistleblowing solutions. As a result, it was also key that a new digital system would be scalable to support members in different countries.
How digital compliance is used by the IFRC
The IFRC is now using its digital compliance system at both prevention and detection level. At prevention level, it is embraced for training and to improve the organisation's culture. In addition, it is also being leveraged for e-learning and e-communication around compliance. Focusing on the latter, it involves communicating policies and organisational culture around accountability and transparency.
When it comes to the technology's use for detection, it is implemented for continuous auditing and data analytics, though additional work still needs to be carried out in these areas. For response, technology is also used for IT forensic labs for phones and laptops. However, that approach may need to change as a result of Covid-19 and new challenges presented by remote working.
Five questions to: André Caria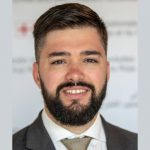 Head of Investigations at the IFRC
André joined the IFRC in June 2015 in the Office of Internal Audit and Investigations, as Senior Investigator, and he became Head of Investigations in 2020. He has delivered and coordinated more than 100 misconduct investigations in Europe, Africa, America and Asia, some of which have been in extremely complex environments. As well as implementing a Counter-Fraud Framework, he trained hundreds IFRC employees in fraud prevention, mentored investigators, and signed partnerships with leading education organisations. He started his journey in governance, risk, control and audit at Protiviti and has also worked at Fiat and PwC.
1. How did you communicate the new system to the employees and are you going to open it externally?
Communicating the new system was not difficult. We relied on a range of traditional communication channels, and we reached out through email, webinars, townhalls and so on. We have also opened it to external parties already – namely our suppliers rather than customers because we are a non-profit organisation. All relevant stakeholders were informed during the contracting process where they were notified about our zero-tolerance policy for corruption. Service users are an all-different challenge, most difficult to reach with Integrity Line – for example the Turkish Red Crescent and the IFRC have 1.8 million service users in Turkey. In this case, we still use traditional measures, and community feedback mechanism, but those staff in contact with the communities can escalate sensitive feedback through Integrity Line.
2. How have staff reacted to the introduction of the new system?
Feedback has been positive so far. There was mistrust in the phone hotline in the past, primarily with regards to information protection. With the new solution, employees are ensured that there is one system where they can access their data and communicate with us. That has built trust as they are sure that their report is now handled with confidentiality and their personal information is stored safely. We can see the growing level of trust as we are receiving less anonymous reports than we used to. That shows that more employees are feeling confident that they can disclose their names and reach out, therefore highlighting trust.
3. What other requirements were important to you when setting up the digital whistleblowing system?
Considering our international base and volunteers, it was extremely important that the system could be accessed at no cost. We also needed it to be multichannel involving elements such as email, phone, web and text. We are also a disaster-response organisation, and we need specific phone numbers that tie into the relief operations we are involved in. Finally, the implementation of a digital whistleblowing system with an integrated case management solution was also an important criterion for us.
4. Can you tell us about the biggest obstacles you encountered and some of the learning from the process?
I would have to say the procedural steps and requirements that delayed the qualification, selection and implementation of the digital whistleblowing and case management system was an obstacle. It was also challenging bringing people together who once worked separately to create a common definition of integrity incidents. Another obstacle was encountered in migrating legacy data from previous systems into the new platform. Covid-19 was, of course, a further challenge considering that we made the change mid-pandemic and had to engage with people working remotely.
The main learning of the project is that we should allow more time to raise awareness and communicate – both internally and externally – about the benefits of the new solution.
5. What is the current focus of your work?
Currently, we are tailoring and deploying Integrity Line in 45 to 60 National Societies – members of the IFRC – by the end of 2022. We are training 135 to 180 case managers and intake specialists in implementing Integrity Line. This will ensure that all incidents are promptly recorded and assessed in the system while critical cases are prioritised, with clear recommendations for timely and effective action.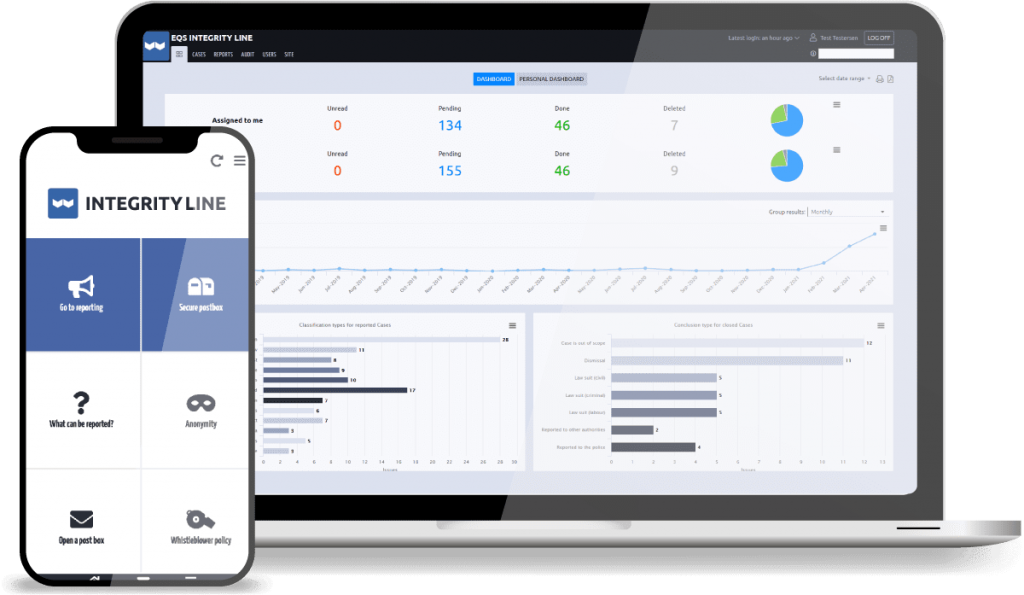 Learn how EQS Integrity Line can support you
Contact our experts and get to know EQS Integrity Line in your personal demo.