Please fill out the form to download the free case study.
Fair play: why PUMA opted for a digital whistleblowing channel‍
Whistleblowing forms an integral part of PUMA's Code of Conduct. For this reason, in November 2018 the company decided to replace its telephone hotline with a digital whistleblowing system. Read in our case study about the factors that influenced the change of reporting channel, why the company chose EQS Integrity Line and how the whistleblowing hotline has been received by employees since its introduction.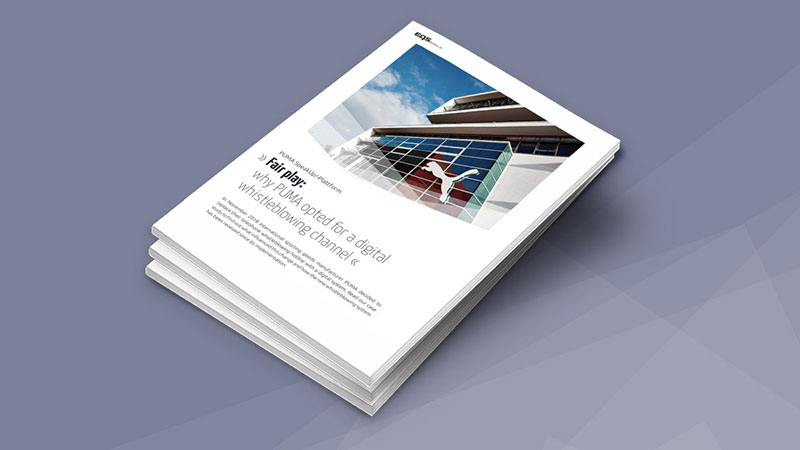 Register now for our Compliance News Service and learn about exciting news on compliance, whistleblowing and business ethics. After successful registration for the Compliance News Service, you will receive the link to the case study by email. You can unsubscribe from the news at any time.