Since the revelations of Edward Snowden and WikiLeaks founder Julian Assange, the term "whistleblower" has become familiar to most of the people. For many, they are considered heroes, as the enlightenment of society is more important to them than the fear of possible consequences or the change of their personal situation.
So, their primary concern is to draw attention to misconduct, illegal activities or unethical behaviour which is not really intended for the eyes of the public. On the other hand, whistleblowers often risk a lot because in many countries, whistleblowers are not yet sufficiently protected against dismissal or other personal disadvantages.
What are typical cases of whistleblower reports?
There are many different scenarios, but they are often cases from these following areas:
These cases can involve various major risks or consequences for employees, companies or entire countries. Therefore, unethical behaviour and grievances must be brought to public attention in order to prevent individuals or companies from illicitly enriching themselves or that other offences can be committed without any criminal consequences.
Well-known whistleblowing cases
Well-known examples are Edward Snowden's revelations about the worldwide surveillance and espionage practices of secret services, the Panama Papers or Cambridge Analytica. The case of whistleblower Chelsea (formerly Bradley) Manning, who passed on secret information to Julian Assange's Wikileaks platform and thus brought the USA into distress, also attracted worldwide attention.
And of course, one of the most famous scandals of world policy, the Watergate scandal, which forced former US president Richard Nixon to resign in 1974, would probably not have been occurred without whistleblower Mark Felt.
In Germany, there are also cases of whistleblowing, even if these are often not as well known to the general public as the cases in the USA or UK. In 2016, for example, the case of a pharmacy in Bottrop became one of the biggest medical scandals in German history. This was uncovered by the commercial director of the pharmacy, Martin Porwoll.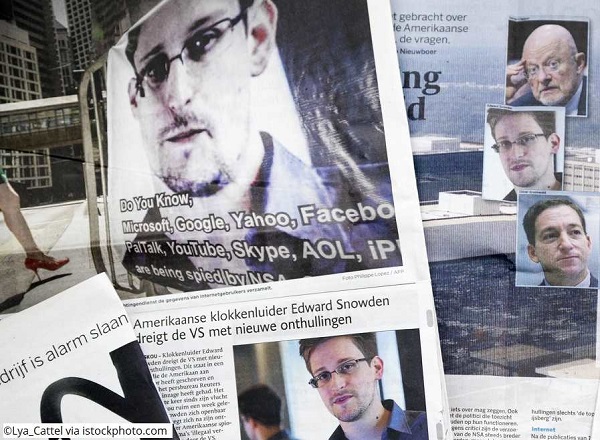 Whistleblower & Labour Law – When workers become whistleblowers
Is there a need to be afraid of losing my job?

Employer loyalty is very important in Germany, which is why whistleblowers have a particularly hard time here. Only a few regulations explicitly protect whistleblowers from possible reprisals, such as a termination without notice. So far German legislation mandates an explicit legal requirement to set up a compliance system only for a few explicitly defined industries, such as banks and financial institutions.
The legal situation in Germany
A first step towards whistleblower protection was already taken when the German Bundestag passed the "Business Secrets Protection Act", in German "Gesetz zum Schutz von Geschäftsgeheimnissen" (GeschGehG), at the beginning of 2019. However, thanks to the new EU whistleblowing directive, the legal regulations in Germany must now also be adapted by the end of 2021.
According to the Directive, it should not be possible to rely on the legal or contractual obligations of individuals, such as loyalty clauses in contracts or confidentiality or secrecy agreements, in order to:
§ exclude the possibility of reporting,

§ to deny protection to whistleblowers, or

§ to impose sanctions on them for the reporting of information on infringements or disclosure where disclosure of the information covered by these clauses and agreements is necessary to detect the infringement.
If these conditions are met, whistleblowers should not be liable under civil, criminal or administrative law or in respect of their employment.
Legal regulations in Europe
Pioneers in this field are, among others, the US, France and the UK – these countries already passed laws that protect whistleblowers and thus promote a culture in companies and organisations that is intended to encourage the detection of irregularities. 
How can whistleblowers be helped and better protected?
The implementation of a whistleblower system is one of several ways to help uncover possible risks in time: before and not afterwards, when it is often too late.
A whistleblower system enables the systematic and confidential transmission of information from employees and suppliers, a protected dialogue with the anonymous whistleblower and the processing and documentation of reports.
Whistleblower systems are thus among the most effective instruments for preventing and investigating corruption and maladministration. Around 39 percent of fraud cases in companies and organizations worldwide are revealed by whistleblowers (ACFE: Report to the nations, 2016).
"More than half of all whistleblowers make use of internet-based reporting channels"
The EU Whistleblower Directive will enter into force in 2021
The EU Whistleblower Directive is therefore considered a milestone in the fight to protect whistleblowers, as it obliges all companies with more than 50 employees, public institutions as well as local authorities of 10,000 inhabitants in the EU to introduce internal reporting channels for whistleblowers. The EU law provides a three-stage reporting system.
Therefore, companies should prevent this risks in time by using effective whistleblower systems.
...almost 40 percent of companies are affected by any kind of maladministration? This can be either the falsification of financial figures, corruption, industrial espionage, fraud, theft, embezzlement, bullying or even sexual harassment. Not infrequently, damages in excess of 100,000 euros are revealed.
...around 90 percent of all whistleblowers first try to address the observed grievances internally before they contact authorities, the media or the public - provided they find suitable channels and an open culture within the company?
...some studies even show that a strong whistleblower culture helps companies to be financially more successful in the long term?
A comprehensive study on whistleblowing in European companies