EQS Integrity Line - The most trusted secure & anonymous whistleblowing software
Implement the requirements of the EU Whistleblower Directive and other local regulations easily and efficiently with EQS Integrity Line.
As a leading provider of whistleblowing software, we will support and guide you in the implementation of your digital reporting channel.
Strengthen your corporate culture through trust and transparency
EQS Integrity Line is a secure and anonymous whistleblowing software which enables your employees to report misconduct such as corruption, abuses of power and discrimination internally before complaints become public and, in serious cases, result in financial losses as well as reputational damage. Encryption guarantees that the whistleblower is protected.
With EQS Integrity Line whistleblowing software you will…
Over 2,500 customers worldwide have already placed their trust in EQS Integrity Line





EQS Integrity Line – The simple & secure whistleblowing software
Our anonymous whistleblowing software operates in compliance with the GDPR and ensures that you fulfill regulatory requirements regarding whistleblower protection set out in the current EU Whistleblowing Directive.
It allows employees to report unethical corporate behavior in a secure and confidential way. EQS Integrity Line thus reduces potential barriers for whistleblowers and also simplifies the processing of incoming reports. Find out more about our whistleblowing software in this video.
We meet the following requirements for your security & individual needs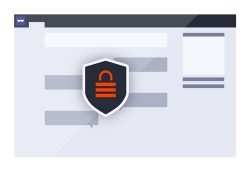 Based on a granular authorisation concept, our whistleblower software provides a secure and absolutely confidential reporting channel.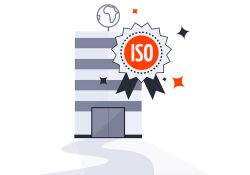 With ISO 27001 certification, we guarantee a reporting system that meets all international standards for information security systems.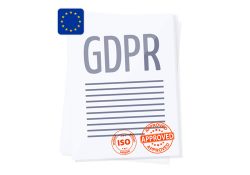 Data protection & legal compliance
Meet national data protection standards in accordance with the requirements of the EU Whistleblowing Directive.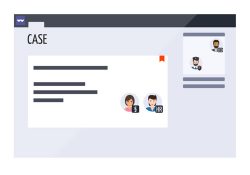 Keep track of ongoing and closed compliance cases in one central case management system and use real-time statistics and dashboards for your compliance reporting.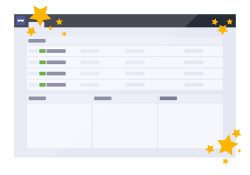 Benefit from a ready-to-use system with high-quality standard features. Can be used worldwide in all languages and is ready for operation in the fastest possible time.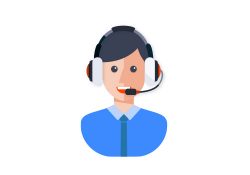 We advise our customers right from the individual needs analysis through to the implementation of the reporting system and beyond and we are always available to answer questions.
Simple and intuitive to use - for reporters and case managers
Easy and intuitive case handling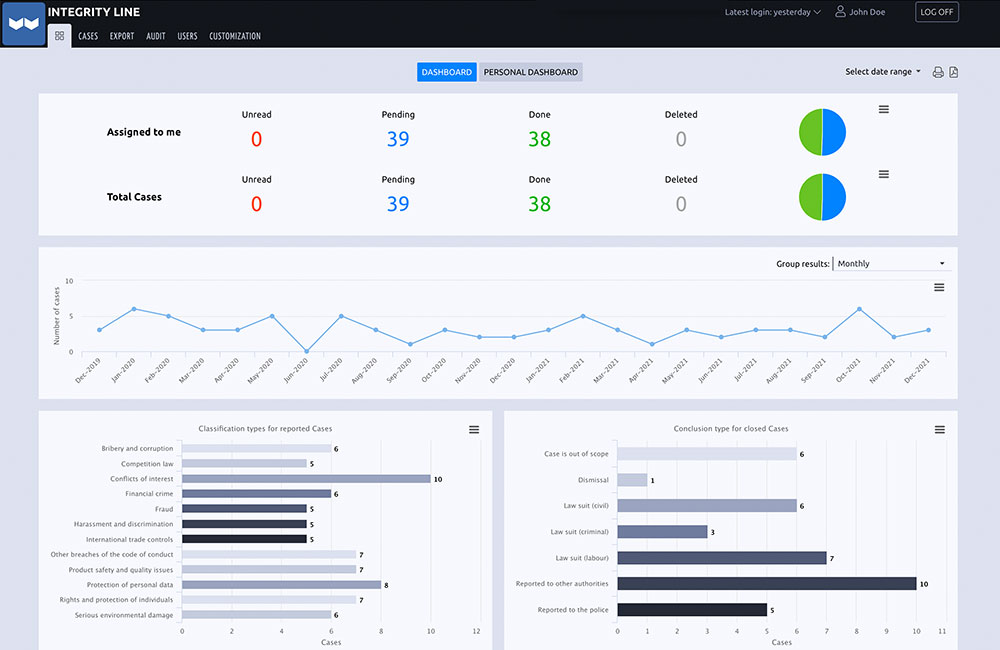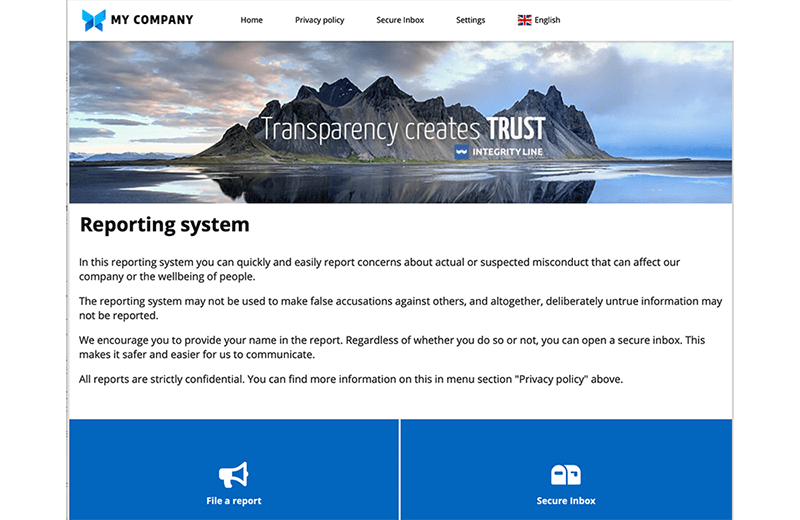 Simple and intuitive reporting process in just a few steps
Whistleblowing systems will be mandatory in the European Union
According to the EU Whistleblowing Directive (2019/1937), in the future all companies with more than 50 employees and municipalities with 10,000 or more inhabitants in all EU member states must have an internal whistleblower system in place. In addition, they are obliged to prove that their protection standards comply with EU requirements. Companies expose themselves to the risk of huge fines if they fail to implement a whistleblowing channel or have an inadequate channel in place.
Prepare now for EU whistleblower requirements! We will support you in implementing your whistleblowing software.