Success Story | Mette Klingsten Law
A Flourishing Partnership Bringing Sophisticated Whistleblowing Systems to Denmark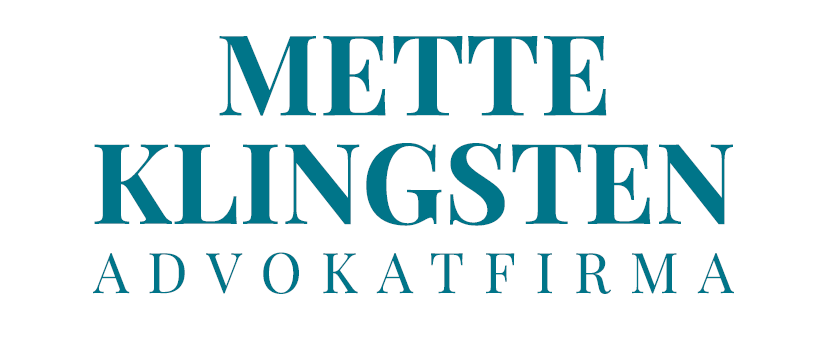 Mette Klingsten Law Firm has partnered with EQS Group to bring digital whistleblowing systems to the Danish market and demand is accelerating in the wake of Denmark's EU Whistleblowing Directive transposition.
Mette Klingsten Law Firm (MK Law) is a Copenhagen-based firm offering legal services in all aspects of Danish labour and employment law as well as related areas of law. For many years, MK Law has provided advice to private companies and institutions in areas such as collective bargaining agreements, negotiation and drafting contracts, Danish holiday rules, taxation, dispute resolution and data protection. One area in particular that MK Law boasts long-established expertise is whistleblowing. It has collaborated with EQS Group for more than 15 years to bring the most sophisticated whistleblowing solutions available to clients in the Danish market through WhistleSafe.
Background and EQS Group partnership
Due to its extensive experience handling issues of misconduct in companies, it was only natural for MK Law to become a specialist in corporate whistleblowing and the provision of whistleblowing solutions. Over a decade and a half ago, MK Law partnered with GotEthics, which has now become part of EQS Group, a leading European provider of secure and anonymous whistleblowing software. That resulted in the development of the WhistleSafe platform which allows employees to report cases of wrongdoing such as corruption, abuse of power and discrimination internally. It is administered by lawyers at MK Law who specialise in employment and data protection law. The Whistlesafe platform is available to both existing clients and organisations that usually receive legal assistance from other law firms.
The transposition of the EU Whistleblowing Directive has added extra importance to this area of MK Law's business. Denmark was the first country in Europe to implement the measures and it passed its new Whistleblower Protection Act (Lov om beskyttelse af whistle-blowers) on 24 June 2021. The new Whistleblower Protection Act obliges all employers – private and public – with 50 or more employees to establish a whistleblowing hotline. MK Law is also part of ELLINT (Employment and Labour Lawyers International) and it can also handle reports that are not covered by Danish law through its partner network across Europe.
WhistleSafe is an internal whistleblowing system characterised by the highest available levels of IT security, extensive functionality, and a simple and intuitive user experience. Based on the latest whistleblowing software from EQS Group, it consists of the following elements:
The document package contains the client's company whistleblowing policy and texts for its website or employee handbook in both Danish and English language by default. It also includes a privacy policy to ensure compliance with all obligations arising from Denmark's Whistleblower Protection Act and the wider EU Directive.
MK Law prepares the document package and the setup of the reporting platform for companies seeking to utilise the WhistleSafe system and it acts as the "single point of entry" within the Danish market. Once everything is up and running, MK Law will also handle the screening and processing of reports not only received through the secure and anonymous software solution but also via telephone and regular mail.
Companies using WhistleSafe can link to the system through their intranet, website or an electronic employee handbook. When it comes to the question of anonymity, a whistleblower can freely air concerns without revealing their identity. However, it is also possible for whistleblowers to disclose their identity to MK Law when making a complaint, whilst withholding it from their employer, a decision which the company must respect.
MK Law monitors all reports received, to gauge whether they are covered by the EU Directive's obligations. If a report forms the basis of a genuine whistleblowing complaint, MK Law's legal experts can make an initial assessment of the case before conducting an investigation if necessary.
Why companies are opting for WhistleSafe
As already mentioned, companies in Denmark are obliged to implement whistleblowing channels and this will eventually be the case across the European Union when all 27 member states have finished transposing the EU Directive. As such, a range of whistleblowing channels are now available to organisations including telephone hotlines and simple mailboxes.
A digital whistleblowing system such as WhistleSafe offers numerous advantages over the above options, and it is the only platform where concerns can be aired (with attachments) both confidentially and/or anonymously regardless of the time and place. It is also important to note that the high levels of automation offered by digital solutions are now allowing companies to reduce their manual processes, resulting in time and budget saved while still complying with key whistleblower protection legislation.
EQS Group whistleblowing software provides a secure and confidential reporting channel that is ISO 27001 certified, meeting all international standards for information security systems. MK Law has remarked that feedback from clients regarding the system has been positive with no significant issues reported.
5 questions for Mette Klingsten, Owner and Supreme Court Attorney at MK Law
1. What initially prompted MK Law to become involved in the provision of whistleblowing systems?
Mette Klingsten is a boutique law firm specializing in employment law. We have extensive experience in handling internal investigations involving serious conduct on behalf of companies.
In addition, we have been advising companies on their obligations pursuant to the Whistleblower Directive and its implementation into Danish law by way of the Whistleblowers Act.
Given our expertise in this area, providing a whistleblowing system for our clients was a natural progression.
2. How has the transposition of the EU Whistleblowing Directive influenced demand for whistleblowing systems in Denmark?
We have seen an increased demand in Denmark from clients for whistleblowing systems. Such schemes are relatively new in Denmark, outside the large multinational pharmaceutical companies.
The directive and national law has obviously increased this demand; however, we are also finding more and more that companies wishing to implement such schemes as part of their corporate governance process. The introduction of such schemes is seen as beneficial, as it is a way in which a company can be notified of serious issues at an early stage with a view to resolving them and thus driving efficiencies. The companies that we work with are now viewing whistleblowing schemes as an instrumental part in their risk management.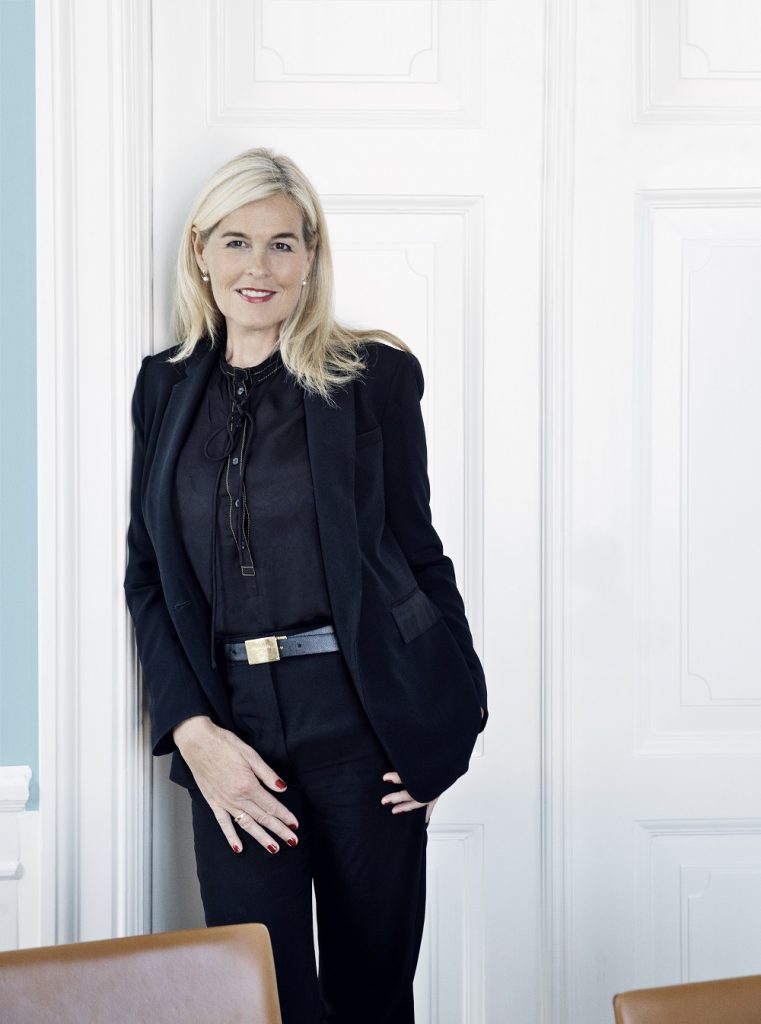 3. Why do you recommend EQS Group's whistleblowing solutions to your clients?
Having undertaken extensive research in the market and meeting with several providers, MK Law considered that EQS Group was the most impressive provider on the market. Working in an international market it was important for us to partner with a provider that offered a global solution.
In addition, we were impressed with the ability to customise the whistleblowing solution and EQS Group's commitment to data and process security.
4. How has client feedback been regarding EQS Group's whistleblowing systems?
EQS Group's whistleblowing system has been well received by our clients. In particular, functions such as the demo-website, and the documents-package in general has been highlighted as both intuitive and thorough. Furthermore, the clients have been impressed with the swiftness of our implementation since our documents are prepared from standard templates.
We have initiated a cost friendly model aimed at companies with between 50 and 249 employees. As for the goods to cost ratio, our clients have been pleased. Our whistleblowing package is transparent regarding its content, which includes an initial meeting and the document package. In addition, the package cost is a set price.
5. You have worked with Got Ethics and now EQS Group for more than 15 years. What has your experience working with the company been like and how do you see the future of the working relationship?
EQS Group is strong in the Danish market and is convincing in relation to IT security aspects, ISO certification etc. Furthermore, we have been extremely impressed with EQS Group's customer support and information to date. We see our future relationship as a long-term partnership.
Mette Klingsten – Owner Supreme Court Attorney at MK Law
Mette Klingsten has provided advice and council on labour and employment law for many years. As a specialist in the field, she advises on all aspects of labour and employment law. Mette has an eye for effective and solution-oriented advice. Mette assists Danish and foreign companies, institutions as well as managers and executives. Mette litigates in both industrial arbitration and private arbitration, as well as the labour court and the ordinary courts, including Supreme Court.
About Mette Kingsten Advokatfirma
Metta Klingsten Law firm offers legal services in all aspects of Danish labour and employment law as well as related areas of law. For more than 15 years, the company has partnered with EQS Group in delivering the most sophisticated whistleblowing solutions available to the Danish market.