The European Union adopted the "Directive on the Protection of Persons Reporting Breaches of Union Law" at the end of 2019.
This whistleblower directive includes an obligation for all companies with 50 or more employees to set up a whistleblower system.
In order to identify compliance violations at an early stage, more and more companies are implementing whistleblower systems, regardless of their size. They function as an early warning system for risk control and minimize potential liability risks for the company.
In our webcast, we show you what the implementation status is in the individual EU countries. This time we will focus on Belgium, Italy, the Netherlands and Spain. We will also have a short digression on the status in Switzerland. Furthermore, we will show you how a well-functioning reporting system can look like in practice. We will highlight all stages from the receipt of the report to a possible internal investigation with a final report.
EQS Group will also present its web-based "EQS Integrity Line" in a practical application.
In this webinar, our expert speakers discuss:
1
Implementation status in all EU countries 
2
Well-functioning reporting system in practice: from the receipt of the report to a possible internal investigation with a final report
3
Presentation of the web-based "EQS Integrity Line" solution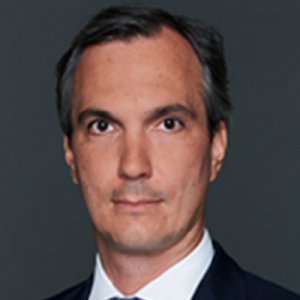 Partner, Lawyer | KPMG Meijburg Legal The Netherlands
Francois Koppenol is an all-round corporate lawyer and partner at KPMG Legal Netherlands. He advises international and domestic corporates, large family business and funds on many aspects of doing business in the Netherlands. François contributes to the SDU Commentary Insolvency Law, a bi-annually updated annotated series, is co-editor of the Dutch journal for Family Business and wrote the Dutch chapter of The Mergers & Acquisitions Review, a global guide for M&A, as a co-author for several years. Chambers leading lawyers for business in Europe named François as a key individual. Chambers stated in this respect: "François Koppenol is 'creative in finding solutions that work for everybody,' say clients. ". The Legal500 also recommended François.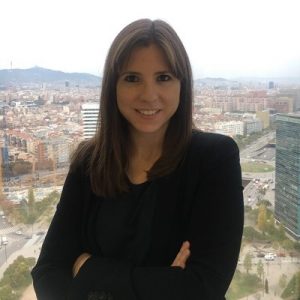 Asociada Senior | KPMG Abogados Spain
Almudena is an expert in Compliance and antibribery issues. She provides regular advice to companies from a wide range of sectors on Compliance programs and the design and implementation of Compliance Management Systems, according to the most up-to-date requirements and relevant national and international standards. 
Almudena studied the double degree in Business Administration and Law Pompeu's Fabra University and a LLM in Criminal Law & Criminal Science at the University of Barcelona. After completing the Postgraduate Program in Compliance at UPF Barcelona School of Management, Almudena joined the Legal Compliance team of KPMG Abogados in 2018, where she currently works as a senior associate.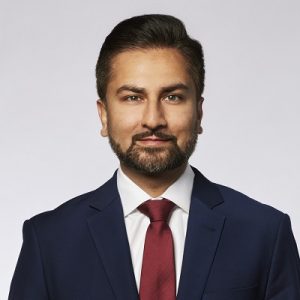 Labor Law Specialist | KPMG, Switzerland
Gaurav Bhagwanani is a lawyer and Senior Manager in the Labor & Immigration Law and Rewards practice of KPMG Switzerland. He regularly advises national and multinational clients on various labor law matters, namely in relation to conflicts at the workplace, terminations, discrimination issues and internal investigations. Gaurav's rich experience allows him to deeply understand the operative, economic and legal needs of today's HR and legal departments as well as relating stakeholders from various industries. Prior to joining KPMG, Gaurav worked in the Labor Law practice of a first-tier business law firm in Zurich for several years.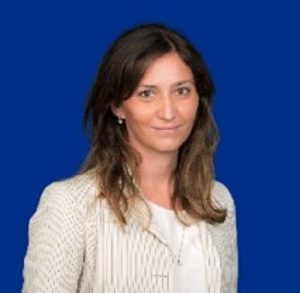 Senior Manager | Studio Associato Consulenza Legale e Tributaria KPMG Italy
Giulia has over 12 years of experience in compliance projects with the main industry regulations and improvement and implementation of internal control systems.
She has also wide experience on administrative responsibility of entities, assistance to Italian companies and international groups in the development of integrated compliance programs, in line with national and international regulations and industry best practices; drafting of anti-money laundering and anti-corruption procedures, policies and control protocols, related parties and conflict of interest matters, Third-Party due diligence, ethical codes and conduct; compliance program in the context of restrictive measures to trade with third parties (OFAC lists).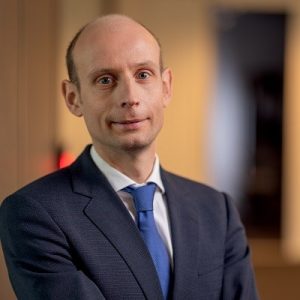 Partner | KPMG Law
Gert has been practicing law since 2003. Before joining KPMG Law in 2012, Gert has been working for KPMG Tax & Legal Advisers as (Senior) Manager Corporate Law as from 2006. Gert provides legal advice to Belgian and international clients and also supervises the corporate compliance team, through which he has gained extensive experience in guiding companies in complying with (national as well as international) obligations.
Currently, Gert focuses mainly on:
– Corporate law & Compliance
– Mergers & Acquisitions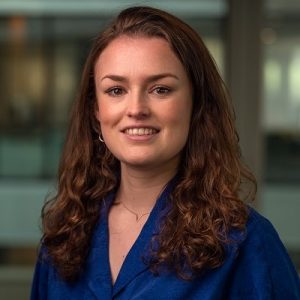 Associate | KPMG Law Belgium
Valerie started her career in 2019 with KPMG Law in Brussels, Belgium. She is a member of the corporate and M&A department. She has built up experience with corporate and commercial law work related to restructurings, legal due diligences, drafting of contracts, mergers & acquisitions, etc.
Currently, Valerie focuses mainly on:
– Mergers & acquisitions
– Corporate law
– Commercial law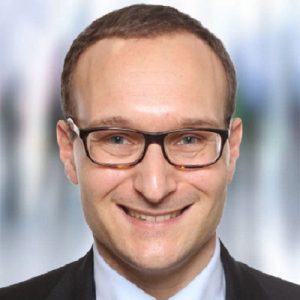 Dr. Bernd Federmann, LL.M.
Partner, Head of Compliance & Corporate Criminal Law, Germany | KPMG Law Germany GmbH
Bernd Federmann joined KPMG Law in 2007 and is Head of KPMG Stuttgart Law Office, Head of Compliance & Corporate Criminal Law in Germany and Co-Head of KPMG Global Compliance Group
The focus of his legal advice lies in structuring and implementing corporate governance and compliance management systems, and in the support of compliance and internal audit organizations in their regular operations, such as the coordination of compliance risk assessments and audits, compliance trainings or implementing and operating whistleblowing systems. Bernd is author of numerous publications in the compliance context and regularly speaks on the topic at compliance congresses and events.
Senior Manager, Labor law specialist | KPMG Law Germany GmbH
Andreas joined KPMG Law in 2012 from CMS Hasche Sigle law firm where he was working in the labour law department for two years. He is a member of KPMG Legal's Practice Group Labour and Employment and has been specializing in labour law for years. He advises employers on all aspects of individual and collective labour law, pensions, employee data protection as well as executive employees and board members on all aspects connected with their service contracts. Andreas has profound knowledge of restructuring and downsizing measures and is an experienced litigator.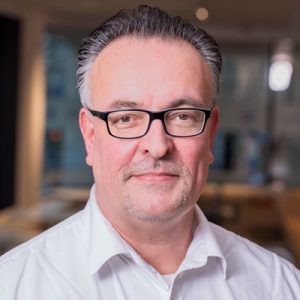 Compliance COCKPIT Management | EQS Group
Jens Gräßler is heading all Business Development activities within the Management Team of the Compliance COCKPIT, which is EQS Group's integrated platform for Corporate Compliance. He has been holding different positions in the Compliance space for the past 14 years and beside this has many years of experience from different Management and Sales positions in international companies. Within EQS Group, Jens is the central point of contact around the EU Whistleblowing Directive and its transposition into legislation within the single member states. Jens is working out of EQS Group's Berlin office.
Watch the replays of all past webinars about the Transposition Status of the EU Directive
Date: 24th March, 2022
In this webcast, we show you the implementation status in all EU countries and with focus on Germany, Austria, France, Finland, Denmark and Sweden. Furthermore, we show you how a well-functioning reporting system can look like in practice. We highlight all stages from the receipt of the report to a possible internal investigation with a final report.
Date: 19th May, 2022
In this webcast, we show you what the implementation status is in the individual EU countries. Special focus is on Germany, Italy, Belgium, Spain and the Netherlands.
Date: 22nd September, 2022
In this webcast together with KPMG, we show you what the implementation status is in the individual EU countries. This time we take a closer look at Austria, Finland, Germany, Portugal and Sweden.