The European Union adopted the "Directive on the Protection of Persons Reporting Breaches of Union Law" at the end of 2019.
This whistleblower directive includes an obligation for all companies with 50 or more employees to set up a whistleblower system.
In order to identify compliance violations at an early stage, more and more companies are implementing whistleblower systems, regardless of their size. They function as an early warning system for risk control and minimize potential liability risks for the company.
The deadline for implementation of this directive in national laws by EU member states was in December 2021. Some member states have already complied with this obligation. Individual member states are about to implement it.
In our webcast, we show you the implementation status in all EU countries and with focus on Germany, Austria, France, Finland, Denmark and Sweden. Furthermore, we show you how a well-functioning reporting system can look like in practice. We highlight all stages from the receipt of the report to a possible internal investigation with a final report.
EQS Group also presents its web-based "EQS Integrity Line" in a practical application.
In this webinar, our expert speakers discuss:
1
Implementation status in all EU countries and with focus on Germany, Austria, France, Finland, Denmark and Sweden
2
Well-functioning reporting system in practice: from the receipt of the report to a possible internal investigation with a final report
3
Presentation of the web-based "EQS Integrity Line" solution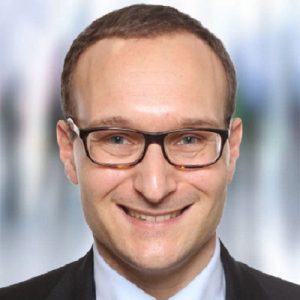 Dr. Bernd Federmann, LL.M.
Partner, Head of Compliance & Corporate Criminal Law | KPMG Law, Germany
Bernd Federmann is a partner at KPMG Law, Head of KPMG Stuttgart Law Office and Co-Head of KPMG Global Compliance group
The focus of his advice lies in the establishment and expansion of compliance management systems (CMS), as well as the support of companies in regular compliance operations, especially in the coordination and implementation of compliance risk assessments and training, as well as the topic of whistleblowing and whistleblower systems.
Senior Manager, Labor law specialist | KPMG Law, Germany
Andreas joined KPMG Legal in 2012 from CMS Hasche Sigle law firm where he was working in the labour law department for two years. He is a member of KPMG Legal's Practice Group Labour and Employment and has been specializing in labour law for years. He advises employers on all aspects of individual and collective labour law, pensions, employee data protection as well as executive employees and board members on all aspects connected with their service contracts. Andreas has profound knowledge of restructuring and downsizing measures and is an experienced litigator.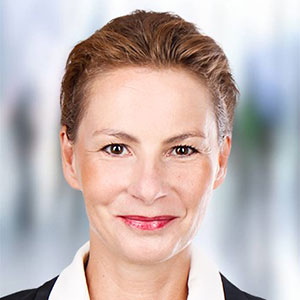 Senior Manager, Data Privacy Specialist | KPMG Law, Germany
Ariane Loof is a Senior Manager in the Compliance and Data Protection practice area, focusing on data protection, IP and IT at the Berlin office of KPMG Law Rechtsanwaltsgesellschaft mbH. She advises international and national companies on data protection law, compliance topics and related issues in collective and individual employment law. Her clients are active in all industries, in particular in the automotive industry, water management, mechanical and plant engineering, software development and software services, as well as in the pharmaceutical industry and financial services. Together with her colleagues from KPMG AG, she also advises and supports clients in software and technology projects and digital solutions.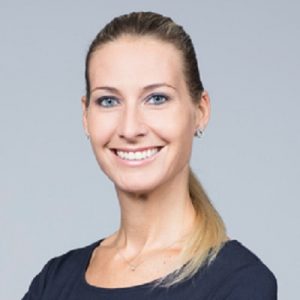 Mag. (FH) Susanne Flöckner
CFE, CIA, Partner Governance, Risk & Compliance, Forensic | KPMG Austria
Susanne Flöckner has more than 15 years of experience in establishing, implementing and auditing internal audit departments, internal control systems and risk management systems. She is specialized in the prevention, detection and investigation of white-collar crime. Establishing a reliable three lines model, implementing codes of conduct, setting up state of the art whistle blower solutions, improving anti-money laundering and anti-corruption mechanism and defining a reliable know-your-business partner checks are just examples of how she supports companies ensuring sustainable governance systems. She is a CFE and CIA, an active member of TI and a guest lecturer on white collar crime at the Vienna University of Economics and Business.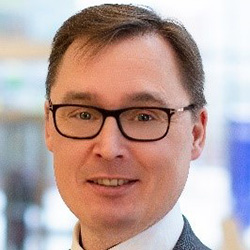 LL.M., Bench Practiced, MBA in Corporate Finance | KPMG Finland
Antti Aalto leads the KPMG Legal Compliance practice in Finland and Co-Heads KPMG Global Compliance group. He advises corporations on legal compliance issues such as global Whistleblowing arrangements (Listed Tech-, Industrial- and Telecom multinationals), general compliance management, anti-bribery and corruption management (multi-listed telecom). He is an author of professional publications and a sought-after speaker on compliance issues.
Prior engagements: General Counsel, Head of M&A Legal EY (-2018), KPMG Corporate Finance manager and KPMG Group Counsel (1996-2005).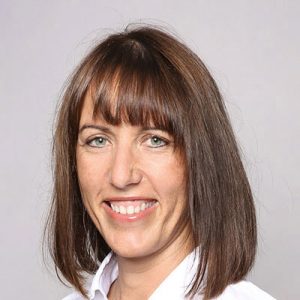 Partner IP/IT | KPMG Avocats, France
Julie Bellesort is a partner at KPMG Avocats in Paris where she co-leads the IP/IT Compliance department. Julie has over 15 years of experience and specializes in IT, IP, privacy and regulatory compliance including anti-corruption law. She represents clients of all sizes whether large groups, as well as SMEs, start-ups and local organizations. Julie has significant expertise in advising on the structuring and implementation of major privacy and regulatory compliance plans both in France and internationally. She assists her clients in particular on the design and implementation of whistleblowing systems, the review of whistleblowing policies as well as on the responses in terms of compliance and ethics in case of whistleblowing reports.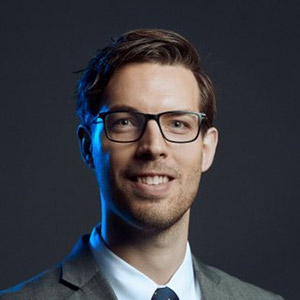 Christian Møllegaard Larsen
Head of KPMG Whistleblower service, State Authorised Public Accountant | KPMG P/S, Denmark
Christian has extensive experience of cross-border group audits, -consolidation as well as the audit of financial statements both in accordance with Danish Financial Statements Act & International Financial Reporting Standards financial for large Danish and international clients. He is co-leader of the Assurance Services division in Copenhagen, working on assurance services on financial statements, forensic, dispute settlements, ESG assurance & other forms of reporting. He is the head of the KPMG Denmark Whistleblower service offering non-audit clients with a plug-and-play whistleblower platform solution and the option to let KPMG fully or partly monitor reporting and initiate the dialog with the Whistleblowers on behalf of the company.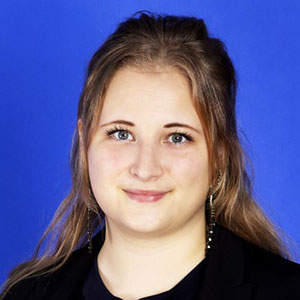 Manager | KPMG AB, Sweden
Michelle is a lawyer and compliance professional specialized in AML, ethics, anti-trust and CSR. With almost a decade of experience within compliance for financial institutions, large commercial groups as well as in the public sector Michelle has a deep understanding of the issues and problems that individuals, employers, lawyers, enforcement bodies, legislators and policy makers can encounter. Currently, Michelle is helping organizations and other stakeholders navigate the complex and uncertain whistleblowing landscape by capacity building: providing guidance, practical solutions, and awareness training.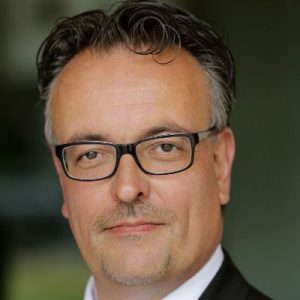 Compliance COCKPIT Management | EQS Group
Jens Gräßler is heading all Business Development activities within the Management Team of the Compliance COCKPIT, which is EQS Group's integrated platform for Corporate Compliance. He has been holding different positions in the Compliance space for the past 14 years and beside this has many years of experience from different Management and Sales positions in international companies. Within EQS Group, Jens is the central point of contact around the EU Whistleblowing Directive and its transposition into legislation within the single member states. Jens is working out of EQS Group's Berlin office.