ISO37002 will be published in August and provides guidelines for implementing, managing, evaluating, maintaining and improving a robust and effective whistleblowing management system. But what does it mean in practice and how can it improve and add value to an organisation's existing whistleblowing programme?
In this practical webinar, we'll be speaking with two experts who have been actively involved in developing the standard and also a practitioner who manages the Speak Up programme for one of the world's leading communications services companies. We'll explore how ISO37002 supports effective whistleblowing programmes and we'll provide some practical takeaways from the standard for whistleblowing and compliance professionals.
1
The details and scope of the standard and its relation to existing regulations and standards such as the EU Whistleblowing Directive, ISO37001 Anti-Bribery and ISO37301 Compliance. 
2
How the standard can support and facilitate a change in perception, attitudes and buy-in for whistleblowing programmes.
3
Practical considerations for organisations that may be contemplating adoption of the standard.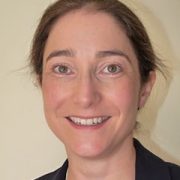 Principal Lawyer, Speak Up and Investigations, Ethics and Compliance – BT
Jo is a solicitor and manages BT's Speak Up programme as part of the Ethics and Compliance team, where she has also worked in ethical culture. Before joining Ethics and Compliance she was an employment lawyer for six years and has also taught the Introduction to Law course at the Open University as an Associate Lecturer.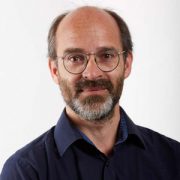 Professor of Business Ethics – University of Greenwich
Wim holds a PhD in Applied Ethics from Ghent University. He is now Professor of Business Ethics at the University of Greenwich. He was a visiting scholar at the University of Oslo in 2007 (Centre for Development and the Environment SUM), and a visiting fellow at Griffith University in 2020 (Centre for Governance and Public Policy). Wim is the convenor of the working group developing ISO 37002 Whistleblowing Management Systems.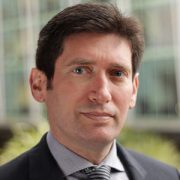 CEO – WislPort
Andrew is the founder and CEO of WislPort. A regular media commentator on whistleblowing, Andrew has contributed his expertise to the United Nations Office on Drugs and Crime (UNODC), the International Olympic Committee (IOC), the UK All Party Parliamentary Group on Whistleblowing and the Cambridge Symposium on Economic Crime. Since 2016 he has been actively involved as subject matter expert to the British Standards Institute (BSI) on whistleblowing and since 2017 has represented BSI to the International Standards Organisation (ISO) for ISO37002 in which he has played a key role in the development of this global standard.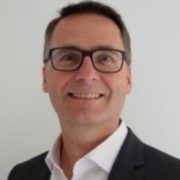 Commercial Director UK – EQS Group
Andrew has been supporting compliance, ethics and risk professionals internationally for over 25 years, with a particular focus on integrated risk management and compliance software solutions and associated consulting and advisory services. Prior to this he was involved in the corporate training and educational publishing sectors.