In this blog we share our eight top tips for conducting a workplace investigation with a specific focus on whistleblowing investigations, and what makes them different. Careful management is required to ensure that the whistleblower is protected and the integrity of the investigation is maintained during the process. Guest article by Hannah Netherton & Steven Cochrane (CMS).
1 Introduce an investigation framework
Firstly, it is critical for all involved to be clear and aligned on the key objectives of the investigation. The 'end goals' will very much frame the scope of the investigation, the method of investigating including who should investigate, whether legal privilege should apply and the importance of confidentiality and the form of reporting.
Establishing an effective investigation process will also promote confidence amongst staff and other stakeholders, including investors, that any wrongdoing will be taken seriously, and that individuals are held accountable for their actions. The internal investigation process may also root out more systematic issues such as poor risk culture or certain behavioural problems, which might not be obvious to those at a senior level.
In certain sectors, such as financial services, whistleblowing and the need to have a 'speak up, listen up' culture has become a regulatory expectation. Regulators such as the Financial Conduct Authority have made it clear that 'psychological safety', an open environment where people are empowered share ideas, admit their own failings and identify problems without the fear of reprisal, is a regulatory requirement, rather than a 'nice to have.'
Most financial institutions already have relatively sophisticated whistleblowing frameworks, including policies, escalation procedures and multiple internal and external channels for the reporting of wrongdoing. But the recognition of this need and this framework for a healthy workplace culture and sound risk management is not unique to the financial services industry. It is important for all organisations to foster a psychologically safe environment where employees can be open, without fear of retaliation. Research shows that such environments promote employee engagement and innovation. Where employees do not feel that they can easily raise issues informally, it is crucial that organisations have robust and well communicated channels in place for staff to raise concerns more formally and confidentially. Where this is the case employees are more likely to feel that issues can be resolved internally, thereby reducing the risk of external disclosures.
2 Identify the scope of the investigation
A clear scope and terms of reference will help businesses ensure that the investigation remains on track. A considered strategy will help to pre-empt potential unintended consequences. Checking back with the whistleblower to ensure that the scope of the investigation appropriately captures the issues can be useful to avoid any suggestion of a 'cover-up' or 'whitewashing'. However, it is at the same time important for the investigator to retain control of the process and not, for example, allow a whistleblower who perhaps has an agenda to drive the process and expand the scope of the investigation at their discretion.
3 Understand the relevant policies
It is not always clear whether a complaint falls to be dealt with under a company's whistleblowing policy, or other internal procedures such as the grievance policy or a separate policy on bullying and harassment, if there is one. There is also plenty of external guidance that investigators should be live to, including the ACAS Code of Practice on disciplinary and grievances, which sets the minimum standard of fairness in the workplace in the UK, and the ACAS Guide to Investigations. Businesses that operate in regulated sectors may also have separate obligations as to reporting or conduct of investigations. The investigator, and those assisting such as HR, should be familiar with all relevant policies to ensure that no part of the process is missed.
Confidentiality and anonymity are particularly relevant to whistleblowing investigations, as the cornerstone of any good regime is the protection of whistleblowers against detriment and victimisation. This can only exist where there are high levels of trust within the organisation, which can be fostered by allowing whistleblowers to come forward on an anonymous basis (although this does create its own challenges for investigation) or where high levels of confidentiality exist regarding how complaints are dealt with.
Confidentiality should be maintained so far as possible. Information should generally be shared on a 'need to know' basis. A lack of confidentiality increases the risk of information leaks (as well as loss of legal privilege, if claimed) and erodes internal and external confidence in the process. Protecting the whistleblower is important from both an organisational and legal perspective to help minimise the risk of litigation by the whistleblower down the line.
5 Select the appropriate investigator
This is essential to a smooth-running investigation. An investigator without the requisite investigative skills, technical/subject matter knowledge, and independence can undermine the whole process. The identity of the investigator will be influenced by the nature of the complaint. There may be occasions where an external investigator needs to be appointed to maintain the integrity of the investigation.
It is also crucial for those that investigate whistleblowing to wear a 'purpose blind' lens, focussing on the allegations and the fact finding and avoiding the trap of focusing too much (if at all) on the potential motives of the complainant. Doing so, whilst perfectly natural, can severely undermine the perceived impartiality and neutrality of the investigator and in turn, the integrity of the whole investigation.
Not all investigations demand a 'root and branch' fact finding exercise and analysis. Conversely, a light touch investigation will normally be inappropriate in relation to serious matters and may result in allegations of 'whitewashing' or avoidable intervention by law enforcement agencies and/or regulators.
The investigator should ensure that all decisions as the investigation progresses are based on the evidence collected. Organisations will need to manage the risk of collateral disputes or litigation and adhere to data protection law when collecting and storing evidence. Ensure that the investigation is carried out in a manner, which is consistent with the company's culture, particularly regarding fairness and equality.
The investigator should consider at the start of the process what the output of the investigation will be, including whether there will be a written report, or only verbal, and who receives that report. The investigator will need to consider whether the whistleblower will get access to any report. Considerations of proportionality, fairness (to those who raised complaints as well as any alleged wrongdoers) and confidentiality and maintenance of legal privilege (if claimed), will all be relevant to this decision.
If employers take our suggested approach with their whistleblowing investigations, it will encourage workers to come forward internally as well as help minimise risks to the organisation. There is a huge ongoing media appetite for workers to report on unscrupulous bosses during this pandemic. The reputational (as well as legal) consequences of getting this wrong can be costly and significant.
For more information on this subject matter please see our strategic guide here.
Guide to the Introduction of Whistleblowing Systems
How to successfully implement a whistleblowing system in your organisation.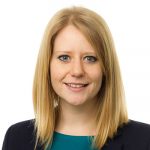 Hannah Netherton, Partner | CMS Cameron McKenna Nabarro Olswang LLP
Hannah Netherton is a partner in the Employment Team. She advises on the full range of contentious and non-contentious employment law matters, including Employment Tribunal and High Court litigation, corporate transactions, outsourcings and day-to-day employment issues.
Hannah has particular expertise in handling employee competition and team move issues (enforcement of restrictive covenants and protection of confidential information), board level and senior executive dismissals, HR investigations, whistleblowing, gender pay issues and collective consultation on redundancy and TUPE. She also advises on multi-jurisdictional employment disputes.
Although Hannah advises business across all of CMS' key sectors, her practice particularly focuses on Financial Services, Technology and Life Sciences businesses.
Hannah is a member of the Employment Lawyers Association and regularly contributes to blogs and trade press on topical issues, as well as speaking in webinars and on panels. She regularly provides training for her clients' HR, compliance and in-house legal teams.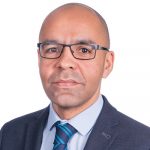 Steven Cochrane, Partner | CMS Cameron McKenna Nabarro Olswang LLP
Steven is strategic employment law advisor, working closely with clients across a number of sectors including financial services, life sciences, technology and manufacturing. Steven has developed a particular focus on supporting financial institutions with their strategic people issues including navigating sensitive grievances and conduct related matters; defending high stakes litigation; the legal, commercial and PR aspects of major staff transfers and reduction in force exercises and supporting board executives and HR with the people aspects of both internal and regulatory investigations and inquiries.
Having spent time working in-house with major financial institutions, Steven understands the need to dovetail employment law compliance and HR best practice with the fast-evolving regulatory landscape. He also understands industry nuance and can bespoke his advice to different clients depending on where they fall on the regulatory spectrum. Most importantly Steven brings pragmatism, creativity and a healthy sense of humour to the table when working with clients on business-critical matters.