Addressing modern slavery/forced labour/ESG compliance risk in both supply-chains and within an organisation has become a fast-growing and complex challenge. Increasingly organisations are being asked about their work in this area too by customers, investors, and employees. In this webinar our expert speakers will look at recent developments, trends and drivers in this sphere at the individual country level in the UK and across Europe as well as at the EU level and consider what the practical implications are for whistleblowing/speaking up/raising concerns.
This webinar will explore:
1
What have the recent UK developments been, notably about reform proposals & the UK Parliamentary Enquiry relating to Xinjiang supply chains?
2
What's the EU ESG and supply-chain due diligence proposed legislation all about?
3
Why do I need to care about greenwashing (false claims)?
4
If I'm going to blow the whistle on modern slavery what are the signs I need to look out for?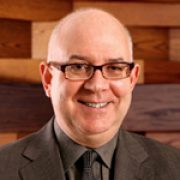 Cordery – Partner
André Bywater is a UK-qualified commercial lawyer with a focus on regulatory compliance, processes and investigations. He assists and advises mainly US and European in-house counsel along with compliance and IT teams. He is based in London in the UK working for Cordery, a niche law firm solely dedicated to compliance issues, in particular in the privacy/data protection, anti-bribery & corruption, and modern slavery spheres.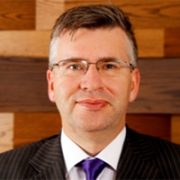 Cordery – Partner
Jonathan is an experienced lawyer with Cordery in London with a concentration on compliance and technology. His practice includes advising multinational companies on matters involving risk, compliance and technology across Europe. He has handled legal matters in more than 60 countries involving bribery and corruption, corporate governance, ethics code implementation, reputation, internal investigations, marketing, branding and global privacy policies. Jonathan has been particularly active in advising multi-national corporations on their response to the UK Bribery Act 2010 and its inter-relationship with the U.S. Foreign Corrupt Practices Act (FCPA).
Jonathan is one of three co-authors of the LexisNexis definitive work on technology risk, "Managing Risk: Technology and Communications". He is a frequent broadcaster for the BBC and other channels.
In addition to being a lawyer, Jonathan is a Fellow of The Chartered Institute of Marketing. He has spoken at conferences in the U.S., Canada, China, Brazil, Singapore, Vietnam, the Middle East and across Europe. Jonathan qualified as a lawyer in the UK in 1991 and has focused on compliance and technology matters for more than 25 years.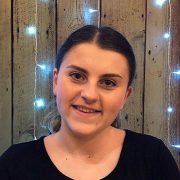 Marketing Executive – EQS Group
Lucia has been working with EQS Group as a Marketing Executive for nearly 3 years. Lucia's job role includes developing and executing lead generation strategies using a variety of different digital marketing channels. Through these strategies Lucia supports our sales team in the UK and overall group goals.