Join EQS Group and KPMG Finland for a must-attend event on the 9th of March 2023 from 9:00 to 10:00 (EET) as we explore the upcoming entry into force of the new Finnish Whistleblower Protection Act. With the new law set to come into effect on 1 April 2023, it is important for companies to understand the implications and prepare accordingly.
The new law, which implements the EU Directive on Whistleblowing (2019/1937), will impact all companies with more than 50 employees and is expected to change processes and tools for the collection of internal reports.
This free event will provide attendees with a comprehensive overview of the new law and its impact on companies operating in Finland. You will also learn about the key changes in processes and tools for the collection of internal reports.
Don't miss out on this unique opportunity to get ahead of the new law and to ensure your company is fully prepared for the upcoming changes. Register now to secure your place at this not-to-be-missed event.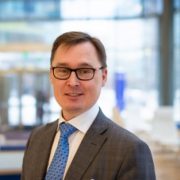 Co-Head of KPMG Global Compliance Group, Director, Legal services | KPMG Finland
Antti has significant experience in corporate governance, finance and M&A. He is fluent in communication of issues in need of management's attention and has a wide array of solutions to complex management issues. 
Antti thrives in complex contract negotiations and has a good understanding of IT contracts with global IT giants, green field construction projects and both sales and procurement contract negotiations. Antti recently received leader certificate for SAFe Agile project management – method is frequently applied in complex Compliance projects. Antti is responsible for KPMG Finland's legal services for MNE's, leads the Finnish Compliance practice and was appointed as Co-Head of KPMG Global Compliance group as of 1/2020.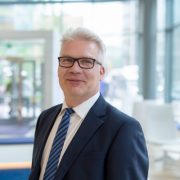 Head of Forensic | KPMG Finland 
Timo has 21 years extensive experience of international law enforcement in fighting cybercrime, fraud and economic crime. Prior to joining KPMG, Timo worked as a Head of National Cybercrime Center for four years and as a Head of Cybercrime Investigation Unit for five years in National Bureau of Investigation. Timo has been involved and also lead several large-scale investigations also on international level. He has been taking actively part in international cooperation on Nordic, European and Global level and has a vast network of contacts globally. He has taken part in evaluation of implementation of cybercrime related strategies of Germany and Great Britain in European Council workgroups.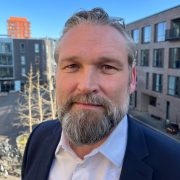 Country Manager Nordics | EQS Group
Ulrik leads EQS Groups Nordic office. He is specialised in whistleblowing service in particular. Ulrik have held various sales management and consultant positions in both the IT and HR industries.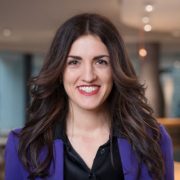 International Marketing Manager | EQS Group