Please fill out the form to download the free case study.
Digital whistleblowing across borders: How Webuild successfully implemented EQS Integrity Line
Since 2018 Webuild has used EQS Integrity Line whistleblowing hotline. Read in our case study about why the introduction of a digital whistleblowing system makes sense for a global group, what experiences the company had in opening up the system to third parties and how the whistleblowing hotline was communicated in the international markets.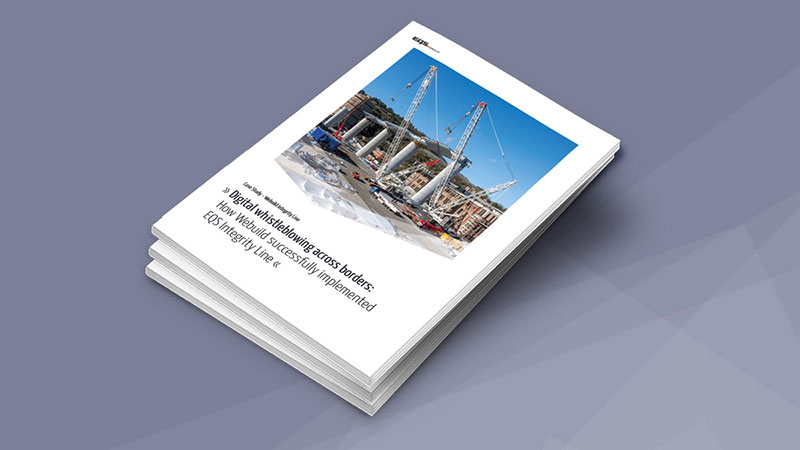 Register now for our Compliance News Service and learn about exciting news on compliance, whistleblowing and business ethics. After successful registration for the Compliance News Service, you will receive the link to the case study by email. You can unsubscribe from the news at any time.