The European Union adopted the "Directive on the Protection of Persons Reporting Breaches of Union Law" at the end of 2019.
This whistleblower directive includes an obligation for all companies with 50 or more employees to set up a whistleblower system.
In order to identify compliance violations at an early stage, more and more companies are implementing whistleblower systems, regardless of their size. They function as an early warning system for risk control and minimize potential liability risks for the company.
In our webcast together with KPMG, we show you what the implementation status is in the individual EU countries. This time we take a closer look at Austria, Finland, Germany, Portugal and Sweden. Furthermore, we will show you how a well-functioning reporting system can look like in practice. We will highlight all stages from the receipt of the report to a possible internal investigation with a final report.
EQS Group will also present its web-based "EQS Integrity Line" in a practical application.
In this webinar, our expert speakers discuss:
1
Implementation status in all EU countries 
2
Well-functioning reporting system in practice: from the receipt of the report to a possible internal investigation with a final report
3
Presentation of the web-based "EQS Integrity Line" solution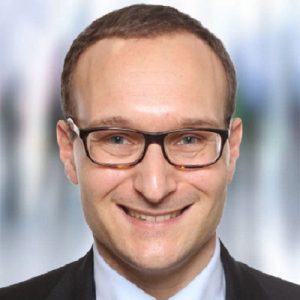 Dr. Bernd Federmann, LL.M.
Partner, Head of Compliance & Corporate Criminal Law, Germany | KPMG Law Germany GmbH
Bernd Federmann joined KPMG Law in 2007 and is Head of KPMG Stuttgart Law Office, Head of Compliance & Corporate Criminal Law in Germany and Co-Head of KPMG Global Compliance Group
The focus of his legal advice lies in structuring and implementing corporate governance and compliance management systems, and in the support of compliance and internal audit organizations in their regular operations, such as the coordination of compliance risk assessments and audits, compliance trainings or implementing and operating whistleblowing systems. Bernd is author of numerous publications in the compliance context and regularly speaks on the topic at compliance congresses and events.
Senior Manager, Labor law specialist | KPMG Law Germany GmbH
Andreas joined KPMG Law in 2012 from CMS Hasche Sigle law firm where he was working in the labour law department for two years. He is a member of KPMG Legal's Practice Group Labour and Employment and has been specializing in labour law for years. He advises employers on all aspects of individual and collective labour law, pensions, employee data protection as well as executive employees and board members on all aspects connected with their service contracts. Andreas has profound knowledge of restructuring and downsizing measures and is an experienced litigator.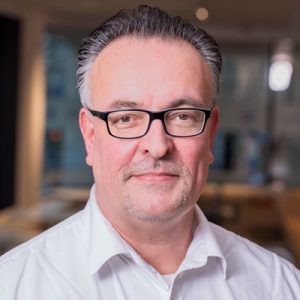 Compliance COCKPIT Management | EQS Group
Jens Gräßler is heading all Business Development activities within the Management Team of the Compliance COCKPIT, which is EQS Group's integrated platform for Corporate Compliance. He has been holding different positions in the Compliance space for the past 14 years and beside this has many years of experience from different Management and Sales positions in international companies. Within EQS Group, Jens is the central point of contact around the EU Whistleblowing Directive and its transposition into legislation within the single member states. Jens is working out of EQS Group's Berlin office.