Register now for our Compliance News Service and learn about exciting news on compliance, whistleblowing and business ethics. After successful registration for the Compliance News Service, we will contact you as soon as possible. You can unsubscribe from the news at any time.
Our free implementation workshop is part of the EQS 360° workshop series around the exciting topics from the Compliance & Ethics world. Together we will identify the most important first steps for the launch of a successful whistleblowing hotline in your organisation.
This is a virtual workshop using MS Teams.
1
Understanding stakeholders and project participants – Create a stakeholder map to identify employees involved in the project.
2
Understanding whistleblowers – Create a whistleblower map to develop a better understanding of the whistleblower.
3
Understanding process elements – Define required permissions processes and responsibilities.
What our workshop participants say
» I really liked the quality of the workshop. The process was very structured and was topped off with a great handout. «
» I really liked the structure and execution of the workshop. It was a good event and really beneficial. «
» Really good workshop format! Not only was it enjoyable, but it really helped me to work through the individual steps independently and under the guidance of the facilitators. Keep up the good work! «
Your Workshop Facilitators: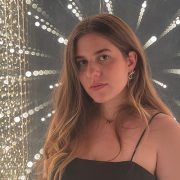 Sales Development Representative – EQS Group
Karen Schwartz is an expert in Compliance tools and solutions at EQS Group in the UK team, her job role includes lead qualification and deal generation by engaging with prospects. She has a degree in Chemical Engineering and training and experience in Marketing and Sales.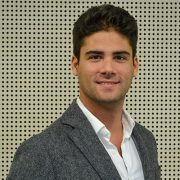 Sales Development Representative – EQS Group
Alex has an academic background in management and law, and he has a master's degree. As a consultant for various Big 4 companies, he has worked on numerous projects for large investment managers. He joined EQS Group a few months ago as a Sales Development Representative in order to support the UK, Ireland and Netherlands Team.